Please visit www.userl.org - United States Equine Rescue League, for more information.

Our 3 resident horses...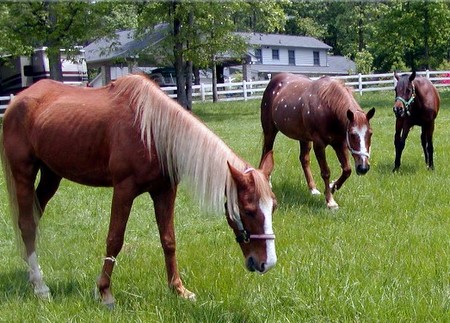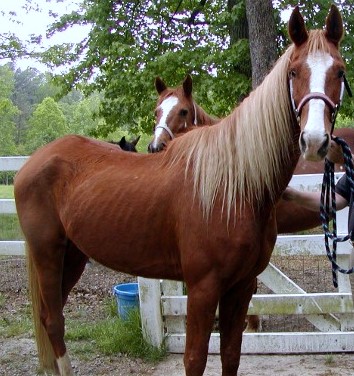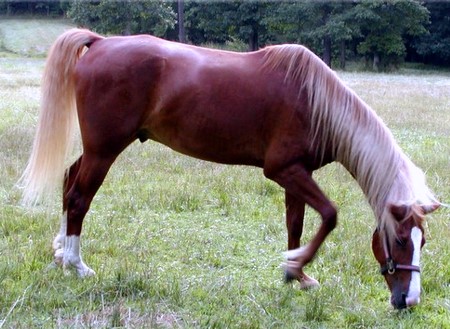 Emerald was one of many horses taken from a lady that was apparently running a handicap kids riding academy. The only problem was she wasn't feeding her horses. Emerald is now a permanent member of the family. He is a 9 year old American Saddle Bred and he will become a permanent family member once the adoption process is completed in a few weeks. Emerald is pictured to the left the day he arrived and to the right, a month after being with us. It's amazing what food and love can do!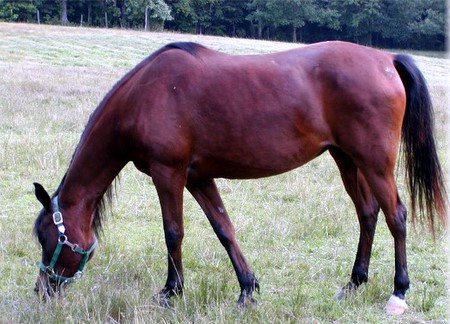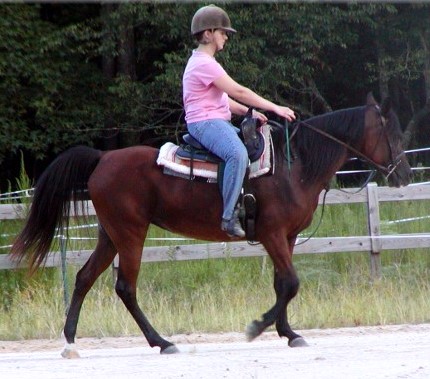 Sultana is one of many horses that her former owner surrendered due to not being able to care for them. She is a 14 year old Arabian mare that wanted to trust people when she first came. Now a full fledge member of our family, she has learned to trust and is eager to learn.
Website maintained by Coxco Enterprises :: Copyright © 2005-2012, All Rights Reserved